!>


Main Pages: [ NWRA Space Weather Services Home | SpaWx Indices Home | Scintillation Home | Scintillation Services Home | ]
Graphics: [ F10 | Ap | F10/Ap Forecasts | SSNe | SSN Comparison | 24hr SSNe | Kp+GOES+DSCOVR | Qe+GOES+DSCOVR ]
Listings/Reports: [ Indices Table | Events | RSGA | SGAS | SRS | Predict ]
Long-Term Prediction of SSN and F10 for Solar Cycle 25
This page is being taken down until the SWPC begins issuing a prediction for Solar Cycle 25 in their predict.txt product. A new SWPC prediction for Cycle 25 has been announced but as of 10 January 2020 this particular SWPC product has not been updated.

NWRA Space Weather Links
[ Space Weather Home Page | Scintillation Home Page ]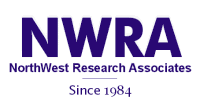 [ Home | About NWRA | Staff | Research Areas | Products ]

Copyright © 1996-2020 NorthWest Research Associates, Inc. All rights reserved.