!>


Main Pages: [ SpaWx Indices Home | NWRA Home Page | ]
Graphics: [ X-ray | F10 | Ap | F10/Ap Forecasts | SSNe | SSN Comparison | 24hr SSNe | Kp+GOES+DSCOVR | Qe+GOES+DSCOVR ]
Listings/Reports: [ Indices Table | Events | RSGA | Discussion | SGAS | SRS | Predict | NWRA SSNe ]
Current Plot | One rotation back | Two rotations back

---
This is the Kp plot valid for this same day of the previous Bartel Rotation plotted with the observed data for the entire plot interval. Also shown are the SWPC forecasts. Symbols and lines are the same as in the current version of this plot.
---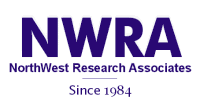 [ Home | About NWRA | Staff | Research Areas | Products ]

Copyright © 1996-2023 NorthWest Research Associates, Inc. All rights reserved.