!>


Main Pages: [ SpaWx Indices Home | NWRA Home Page | ]
Graphics: [ X-ray | F10 | Ap | F10/Ap Forecasts | SSNe | SSN Comparison | 24hr SSNe | Kp+GOES+DSCOVR | Qe+GOES+DSCOVR ]
Listings/Reports: [ Indices Table | Events | RSGA | Discussion | SGAS | SRS | Predict ]

===================================================
Dates covered: 2022-09-02 to 2022-10-03
===================================================
 Age     ID#   Station Name           Last Obs DTG
------  -----  --------------------  --------------
 21:13  CAJ2M  CACHOEIRA_PAULISTA    20220911  1200
 13:13  GU513  GUAM                  20220919  1200
  4:16  SO166  SODANKYLA             20220928  0900
  1:03  MHJ45  MILLSTONE_HILL        20221001  2200
---- Within 24h ----
  0:05  GM037  GIBILMANNA            20221002  2000
  0:04  TR170  TROMSO                20221002  2100
  0:03  CW46O  CASEY                 20221002  2200
  0:03  MW26P  MAWSON                20221002  2200
  0:02  YG431  YAMAGAWA              20221002  2300
  0:01  BR52P  BRISBANE              20221003  0000
----  Current  -----
  0:00  AL945  ALPENA                20221003  0100
  0:00  AS00Q  ASCENSION             20221003  0100
  0:00  AU930  AUSTIN                20221003  0100
  0:00  BBJ3R  BAHIA_BLANCA          20221003  0100
  0:00  BC840  BOULDER               20221003  0100
  0:00  CB53N  CANBERRA              20221003  0100
  0:00  CS31K  COCOS                 20221003  0100
  0:00  DW41K  DARWIN                20221003  0100
  0:00  EA653  EAREKSON              20221003  0100
  0:00  EG931  EGLIN_AFB             20221003  0100
  0:00  EI764  EIELSON               20221003  0100
  0:00  FF051  FAIRFORD              20221003  0100
  0:00  FZA0M  FORTALEZA             20221003  0100
  0:00  GA762  GAKONA                20221003  0100
  0:00  HO54K  HOBART                20221003  0100
  0:00  IC437  I-CHEON               20221003  0100
  0:00  IF843  IDAHO_FALLS           20221003  0100
  0:00  JB57N  JANG_BOGO             20221003  0100
  0:00  JJ433  JEJU                  20221003  0100
  0:00  LL721  LUALUALEI             20221003  0100
  0:00  LM42B  LEARMONTH             20221003  0100
  0:00  LM42J  LEARMONTH             20221003  0100
  0:00  ND61R  NIUE                  20221003  0100
  0:00  NI135  NICOSIA               20221003  0100
  0:00  NI63_  NORFOLK_IS            20221003  0100
  0:00  OK426  OKINAWA               20221003  0100
  0:00  PA836  POINT_ARGUELLO        20221003  0100
  0:00  PE43K  PERTH                 20221003  0100
  0:00  PQ052  PRUHONICE             20221003  0100
  0:00  RA041  ROME                  20221003  0100
  0:00  RL052  CHILTON               20221003  0100
  0:00  TO536  KOKUBUNJI             20221003  0100
  0:00  TUJ2O  TUCUMAN               20221003  0100
  0:00  TV51R  TOWNSVILLE            20221003  0100
  0:00  VT139  SAN_VITO              20221003  0100
  0:00  WK546  WAKKANAI              20221003  0100
  0:00  WP937  WALLOPS_IS            20221003  0100
===================================================
Run at: 2022-10-03T01:41:21 UT
 

Updated hourly at 40 minutes past the hour
---
The preceeding table lists stations from which foF2 observations have been received over the previous month, ordered by the length of time since the last observation (oldest to latest). Age is given as days:hours.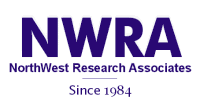 [ Home | About NWRA | Staff | Research Areas | Products ]

Copyright © 1996-2022 NorthWest Research Associates, Inc. All rights reserved.