!>


Main Pages: [ SpaWx Indices Home | NWRA Home Page | ]
Graphics: [ X-ray | F10 | Ap | F10/Ap Forecasts | SSNe | SSN Comparison | 24hr SSNe | Kp+GOES+DSCOVR | Qe+GOES+DSCOVR | WAM-IPE Model ]
Listings/Reports: [ Indices Table | Events | RSGA | Discussion | SGAS | SRS | Predict | NWRA SSNe ]
Current forecast | One rotation back | Two rotations back

This is the 27-day forecast issued at this same day of the previous Bartel Rotation plotted with the observed F10 and Ap for the entire forecast interval. Also shown are the short-term forecasts from the daily RSGA product. Symbols and lines are the same as in the current version of this plot.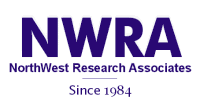 [ Home | About NWRA | Staff | Research Areas | Products ]

Copyright © 1996-2023 NorthWest Research Associates, Inc. All rights reserved.